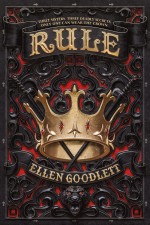 RULE
Three girls with three deadly secrets. Only one can wear the crown.
The king is dying, his heir has just been murdered, and rebellion brews in the east. But the kingdom of Kolonya and the outer Reaches has one last option before it descends into leaderless chaos.
Or rather, three unexpected options…


September 6, 2018
Holy crap you guys. So this year has FLOWN by, and somehow (I suspect time portals were involved) it's already September, which means that as of my writing this, in…
READ MORE
July 2, 2018
Here we go, the finale of my answer to the question "Which city was your favorite?" In case you're still catching up, check out Part 1: South America and Part 2:…
READ MORE


Get updates on new stories. Follow along as I write and travel around the world.