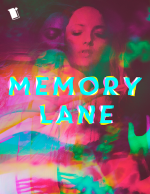 Memory Lane
Co-authored with Pretty Little Liars author Sara Shepard, this Black Mirror-inspired thriller follows a mother-daughter pair on a road trip meant to awaken repressed memories from their joint past.
But sometimes, the past is best left buried…
Written for audiobook format, Memory Lane is best experienced on the Serial Box app.


March 22, 2020
It doesn't come up often in the perfect Instagram shots, the #livelaughlove tags, the cutesy captions. Even when I'm talking to friends back home in person, recounting my trips, I hardly…
READ MORE
March 13, 2020
In what feels like 5 years worth of breaking news compressed into a week, Coronavirus has officially been declared a pandemic, the entire NHL got suspended, Europeans can't fly to…
READ MORE


Get updates on new stories. Follow along as I write and travel around the world.