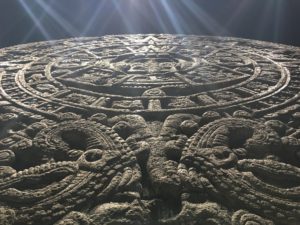 Trying to speak Spanish after 10 years without using it is a constant exercise in humility. One moment I'm having an in-depth conversation with a doctor about switching medications from my U.S. brand to a comparable Mexican one, and the next minute I've completely forgotten the word for fork.
But as the month progresses, I realize my Spanish isn't the only thing that's out-of-practice. I've forgotten how to learn.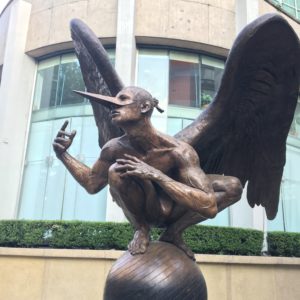 It's not that I don't enjoy learning. I love reading books, going on historical tours, watching documentaries. But I'm bad at it, because I make everything about me. When a tour guide talks about local history, I usually latch on to the first interesting tidbit they mention, then drift off into daydreams—thinking about how I could use that factoid in a story, or how it intersects with other facts I've heard.
I stop listening.
And sure, I remember that particular tidbit very well. I file it away in long-term memory and I trot it out whenever someone mentions they're about to visit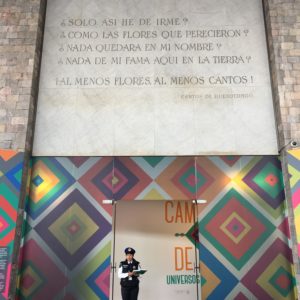 that place or go on that tour. Usually it's even interesting (or at least, I think so).
But I'm missing the point. I've focused on one aspect of the story instead of absorbing the whole narrative. I'm trying to see everything through my own lens.
Technically, it's impossible to experience anyone else's world. We can only rely on our own perceptions, experiences, lifetimes. But just because it's impossible doesn't mean we shouldn't try. Understanding is the building block of empathy, compassion, expansion.
Why am I traveling around the world if I think I already know everything about it?
So I'm trying to quiet that inner voice, to listen instead of waiting for my turn to speak.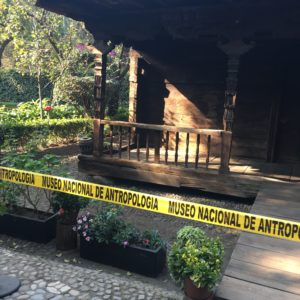 I visited the Museo Nacional de Antropología and practiced my Spanish by reading about the ancient city of Teotihuacan, the first true metropolis in North America. I learned about the Toltec political system and the rise of the Aztecs. I learned that Nahuatl (the language of the Aztecs) is still spoken today, and moreover, how much it influences place names, food names, slang and other words in Spanish and even English (we have them to thank for "avocado").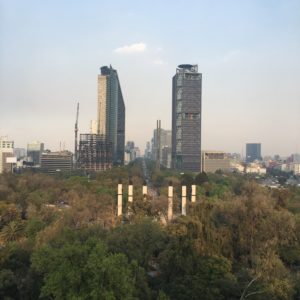 Across the Bosque de Chapultepec (Chapultepec Park), I climbed up to Chapultepec Castle for the best view of Mexico City that I've yet to find—and to read up a bit more on the Spanish conquest and local governments before and after.
I went on a free walking tour around Coyoacán, a neighborhood I knew nothing about. It used to be a separate island, and still maintains its own distinct history, flavor, culture.
In the Mercado de Coyoacán, I ate dried crickets and churros (more on all the delicious food there next week). I experienced my first Lucha Libre event in the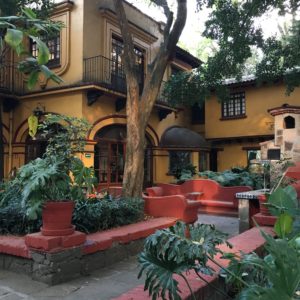 Arena México and learned that hechicero means sorcerer. I met up with an old college friend and an internet friend who also works remote, whose schedule finally synced with mine (after 10 years of trying). I visited Paseo Interlomas, a Mexican mall that includes, among other things, an ice skating rink, a surprisingly pretty outdoor garden overlooking the city, and a restaurant with air hockey tables (which was sadly closed).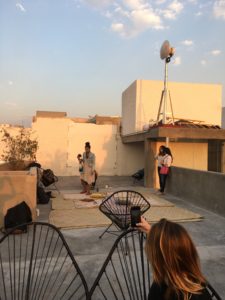 Along with a few other Remotes, I watched the Chef's Table episode about Pujol, one of the best restaurants in the world, and got really excited for my reservation there (next Wednesday!). I visited the beautiful Casa de Cultura—Jesús Reyes Heroles and fell in love with the gardens (perfect spot to read a book or journal for an hour or two). I walked past Frida Kahlo's Blue House—and learned that I'll definitely need to book ahead if I want to go inside.
It's been a week of new experiences, new sights and sounds and food. And that's before my weekend in Cuba (talk about culture shock). I'm trying my best to take it all in.